G
a l e r i a A n i e l a
the world's local fine art gallery
Artists
Australian
Aboriginal
Exhibition
contact
home
about us Buying-Selling Investment payment-Delivery Resources
We are passionate about art. Recognizing the importance of the buyer confidence in securing genuine ART of impeccable provenance, we offer an opportunity to purchase Contemporary, museum-quality original artworks shipping worldwide. Founded in 1994, Galeria Aniela challenge the status quo from its inception pioneering fine art outside the metropolitan area for public display and acquisition, built a reputation in Australia and the wide World. Won the trust of some of the most important artists from post WWII until today such as Arthur Boyd, John Perceval, Charles Blackman, Jamie Boyd, Mrs. Bennett, John Olsen, Lenore Boyd, Nancy Ross, Ningura Napurrula, Minnie Pwerle, Lily Kelly Napangardi, Garry Shead. Coup the Front Page of the Sydney Morning Herald and won the ABC TV Australian National News Boyd Video, ABC TV Sunday Afternoon Video, ABC TV Australian National News Perceval Video, SBS National TV Charles Blackman Video. Browse Videos.
Current Exhibition Jamie Boyd the Boyd family most important living artist - Best of Boyd

High-quality, ethically sourced, environmentally responsible art of impeccable provenance


Jamie Boyd, Aniela, Cameron O'Reilly. Arthur Boyd show coup the front page Sydney Morning Herald


Charles Blackman Retrospective 2002. Aniela with Hon. Bob Hawke and Blanche D'Alpuget 2007


Sir David Attenborough visits Galeria Aniela. ABC TV Australian National NEWS & ABC TV Sunday Afternoon


Photo 1998: John Perceval (1923-2000) the ABC TV Australian National NEWS John Perceval

The vision of Galeria Aniela is to increase the awareness of the significant cultural contribution of International and Australian artists and in particular Aboriginal artists.

We exhibit works of art for the public display and acquisition so the artists can make living with their creations. Modern and contemporary paintings and sculptures are displayed in expansive light-filled gallery exhibition rooms, sculpture park and the extensive stockroom.

We aim to be a place of inspiration and experience through art collections, sculpture park and exhibitions.

We present each year, high-quality exhibitions and provide fine art educational opportunities to all sectors of the public.


The Century of Boyd exhibition open by Hon. Bob Hawke the 23rd Prime Minister of Australia
Photo (2014): Bob Hawke and wife Blanche D'Alpuget, Jamie Boyd and wife Helena Boyd

We recognize the importance of the buyer confidence in securing authentic, ethically sourced works of art of impeccable provenance.

We offer an opportunity to purchase top-quality original art by some of the most important artists, shipping worldwide.

Whether you are a first time buyer, an enthusiastic collector or an astute investor, our people focused approach ensures an enjoyable and rewarding experience. Browse up-close gallery showrooms or buy online we provide secure payment options in a safe secure environment.

Works of art live forever, bringing new dreams and new ways of seeing and experiencing our world. Be part of the magic world of fine art and delight a heart and nourish the soul.Galeria Aniela meets the terms of prompt professional communication by internet and telephone +612 4465 1494 and messaging +61 409 980 618
Galeria Aniela coup
The Sydney Morning Herald
f

ront page Saturday,17 May 1997
Return Top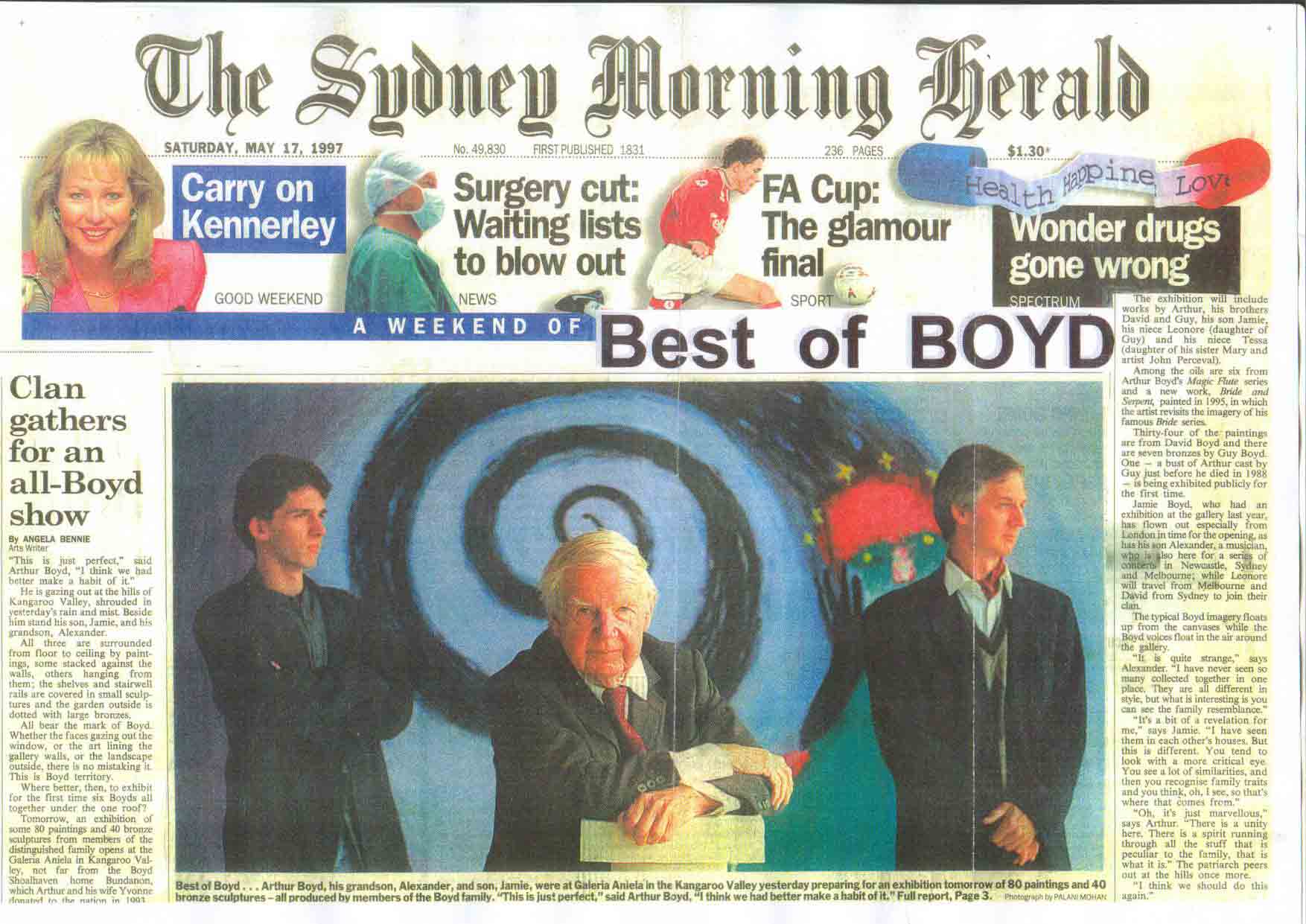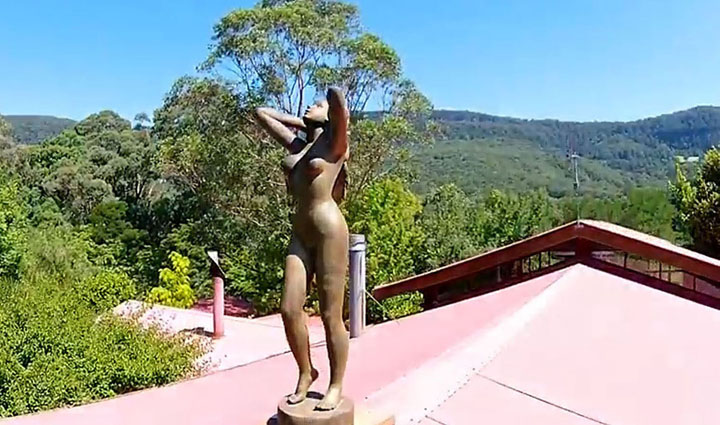 Sculpture Title: Grace Medium: Bronze Size:
L
ife-size on
Galeria Aniela's
Roof
A World's most Beautiful Location
a top 10 tourist destination in Australia!
Kangaroo Valley NSW Check out this video share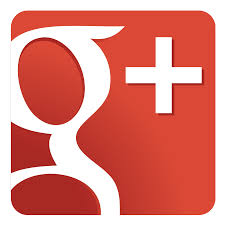 Commercial Opportunities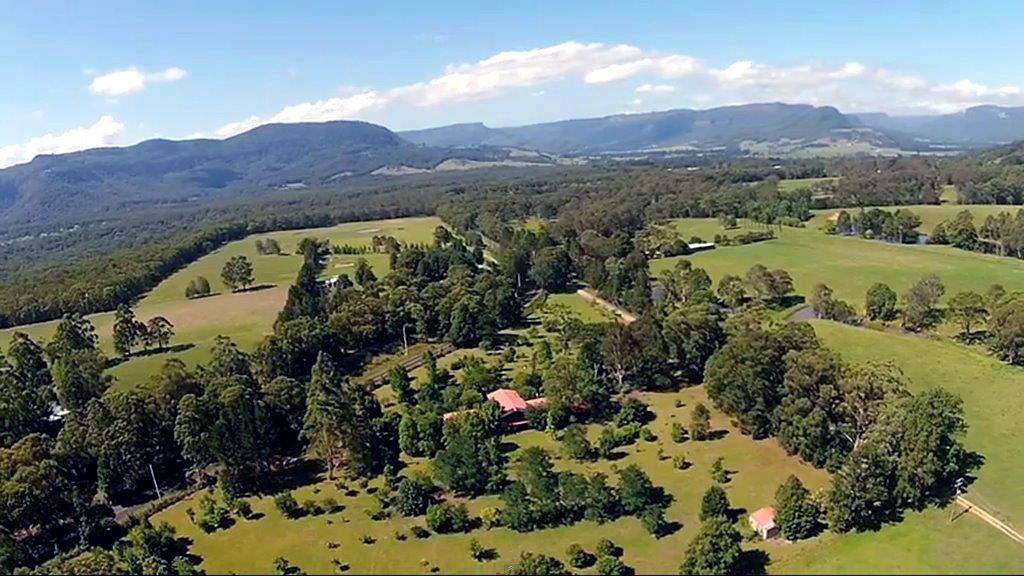 Selling
Real Estate an impressive Property
-
Check out this video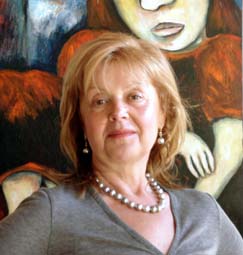 We are committed to the dynamic artists, who have made significant contribution to International and Australian culture such as Arthur Boyd, David Boyd, Jamie Boyd, Charles Blackman, Lenore Boyd, Pamela Griffith, Deborah Halpern, Robin Holliday, John Olsen, John Perceval, Alan Somerville, Regina Noakes also Gloria Petyarre, Ningura Napurrula, Lily Kelly Napangardi, Nyurapayia Nampitjinpa aka Mrs. Bennett, Wentja Napaltjarri, Nancy Ross Nunguarrayi, Garry Shead, Sidney Nolan, Brett Whiteley and many more artists work we love and admire. contact us
With a wide network of resources and over 20 years experience in the World Art Market we combine the knowledge of fine art and financial expertise. We offer an opportunity to purchase museum-quality art of impeccable provenance. Browse up-close gallery showrooms or purchase online, shipping worldwide usually dispatched within 24 hours, delivery in 3-5 business days. We offer secure payment options in a safe and secure environment and we meet the terms of prompt professional communication by internet and telephone +612 4465 1494 and messaging +61 409 980 618 also WhatsApp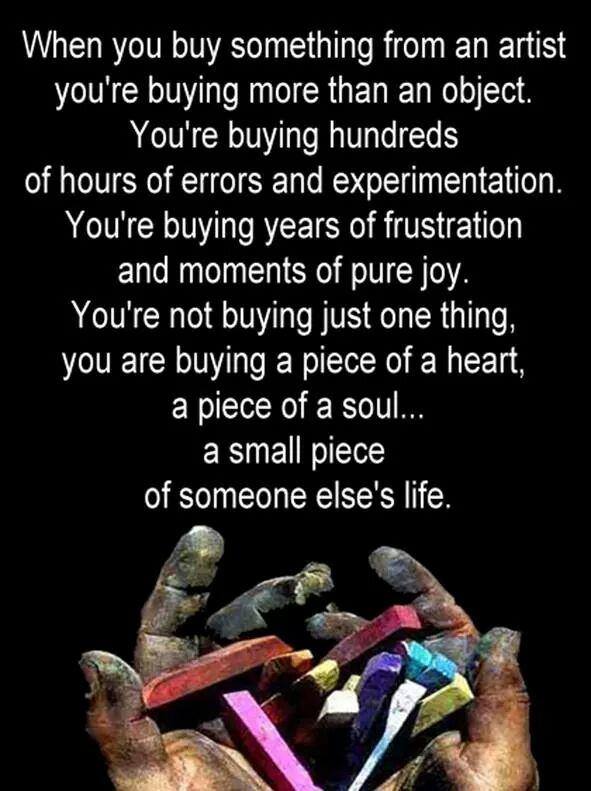 fine art is one of the most enjoyable and viable investments
All artists
q
Australian artists
q
Australian Indigenous artists
q
Art investment
q
Exhibitions
q
Resources
q
Videos
Galeria Aniela
,
the world's local fine art gallery
q
New South Wales
q
Australia
q
Disclaimer
q
Copyright
q
C
ontact