G
aleria Aniela
the world's local fine art E-gallery

HOME
Founded in 1994, Galeria Aniela won the trust of most important Australian artists from the post WWII until today. Selling world-class artworks of impeccable provenance, shipping worldwide, we built the reputation in Australia and all over the World. When you buy a work of art from Galeria Aniela, we immediately pay the artist helping artists make living with their creations including Jamie Boyd, Lenore Boyd, John Olsen, Arthur Boyd, John Perceval, Stephen Glassborow, Bogdan Fialkowski, Charles Blackman, Guy Boyd, Ningura Napurrula and more.
Galeria Aniela's BOYD family Exhibition coup the front page of Sydney Morning Herald, Australian National NEWS ABC TV and Sunday Afternoon ABC TV. Retrospective of John Perceval secure Australian National NEWS ABC TV and Charles Blackman Retrospective ART-Scream SBS TV. Deep appreciation Cameron O'Reilly, Sir David Attenborough, Bob Hawke, the former Prime Minister of Australia, Australian Arts Media and art-buyers for great support.
The Art of Giving Quality Service
If you LOVE quality Art of impeccable provenance, the art you want is at Galeria Aniela

CONTACT US
We s
pecialize
in
selling
world-class ART of impeccable
provenance
of some of the most
famous Australian
artists
from the post WWII until today
.
We manage the primary market, the first transfer of the ownership from the artist to the buyer, shipping worldwide.



CALL US

+61 (0) 409 980 618

E-mail us

When you purchase a work of art from Galeria Aniela

, we immediately pay the artist, helping artists make a living with their creations.

We recognize the importance of the buyer's confidence in

purchasing

a genuine work

of art of

impeccable

provenance

.

Whether you are a first time buyer, an enthusiastic collector or an astute investor, our people focused approach ensures an enjoyable and rewarding experience

.

Prompt professional communication

by phone and

e-mail
Browse Artists

-

paintings

-

Sculpture

-

Graphics

-

testimonials

Gallery office

:
36 Highland Drive
Bowral NSW 2576
Australia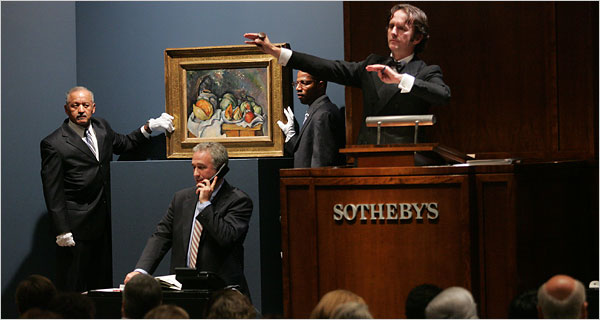 The Secondary Art Market
Once a purchaser decides to sell an artwork, it enters the secondary market.
Galeria Aniela does not appraise the secondary market, we specialise in on the primary market.
The secondary art market is managed by auction houses.
To help owners in selling and Valuation, we have compiled rich and very useful educational content:
Valuation http://www.galeriaaniela.com.au/Art-Appraisals.htm

Resources http://www.galeriaaniela.com.au/LINKS.htm (include Auction Houses contacts)
Subscribe - subscribers details are only known to us
Privacy:
Galeria Aniela is subject to the
Privacy Act 1988