Blackman, Charles (B.1928)
Bennett, Mrs. (1935-2013)
Boyd, Arthur (1920-1999)
Boyd, David (1924-2011)
Boyd, Jamie (B.1948)
Boyd, Guy Sculptor (1923-1988)
Boyd, Lenore Sculptor (B.1953)
(B.1983)
Campbell, Barney
(1928-2007)
Hill, David Robert (B.1947)
Henry, Col Sculptor
Holliday, Robin (1932-2014) Sculptor
Hsiang, Pin Hsun (B.1958) Sculptor
(B.1943)
Kemarre, Patsy Long (B.1952)
(B.1964)
Legge, Danielle (B.1953) Sculptor (B.1949) (1917-1992) (B.1956)
Sandy, William (B.1944)
Scobie, Margaret (B.1948)
Shead, Garry (B.1942)
Sibley, Andrew (B.1933)
Smith, Peter (1936-2005) Sculptor
Somerville, Alan Sculptor
Whiteley, Brett (1939-1992)
for information about a particular work call +612 4465 1494 or Email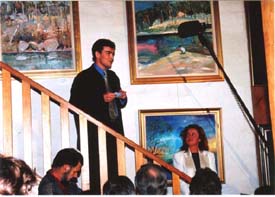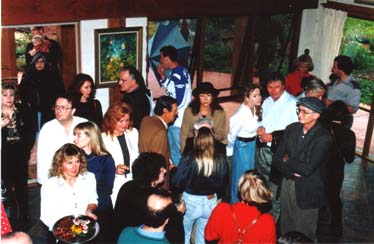 Disclaimer Disclaimer:
IMPORTANT: Readers should not act solely on the basis of the material contained in this website. Items herein are general comments only and do not constitute or convey advice per se. Also changes may occur quickly. We therefore recommend that formal advice be sought before acting in any of the areas covered in this website.
Galeria Aniela accepts no responsibility for the accuracy or completeness of any material contained herein and recommends that users exercise their own skill and care with respect to its use. Links to other websites do not constitute endorsement of material at those sites, or any associated organization, product or service.
Nothing in our website should be taken as a recommendation to purchase. The material on this site may include views or recommendations of third parties, which do not necessarily reflect the views of the Galeria Aniela, or indicate its commitment to a particular course of action. The listing of a person or organization in any part of this website in no way implies any form of endorsement by Galeria Aniela of the products or services provided by that person or organization.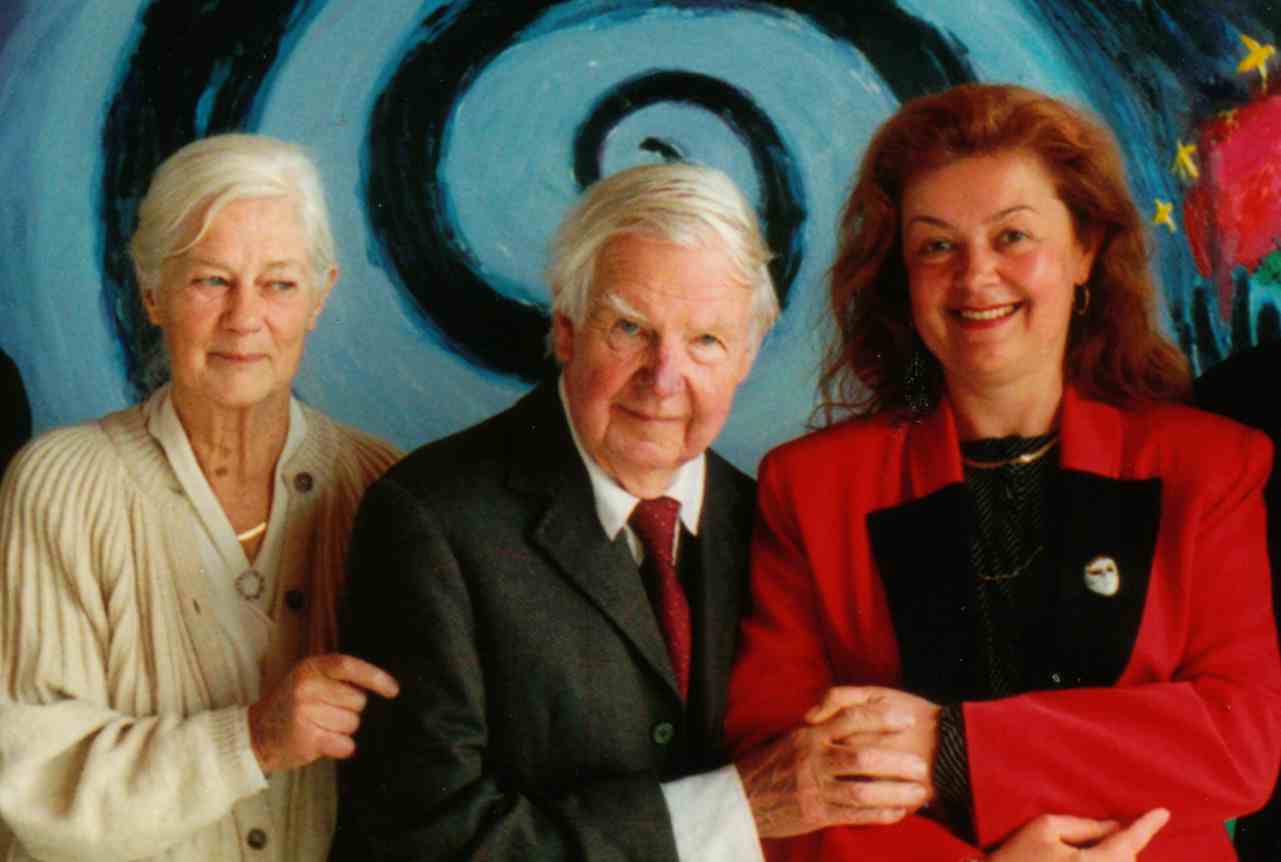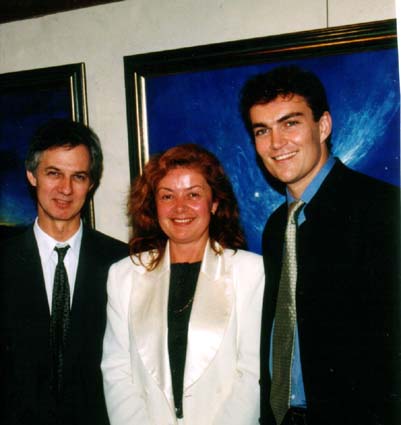 Yvonne and Arthur Boyd, Aniela Kos - Jamie Boyd, Aniela and Cameron O'Reilly
Our website use terminology that is as neutral as possible in order to reach a wide range of people. While every effort is made to keep up-to-date information, prices may change without a prior notice and some works on this website may not be for sale.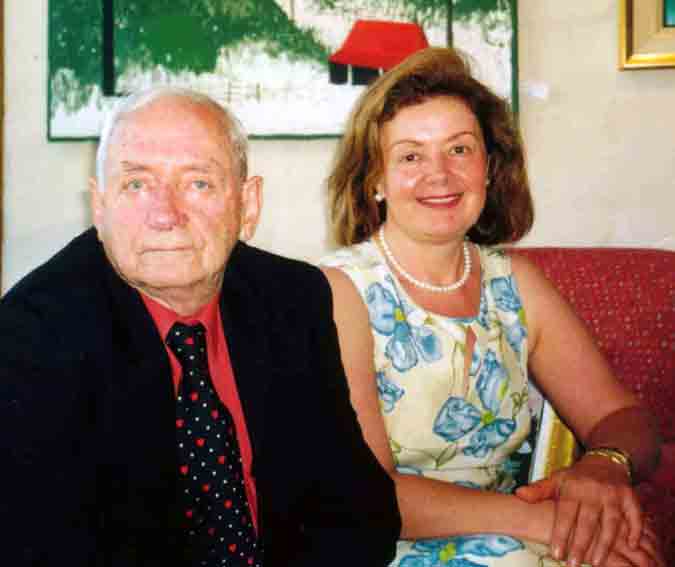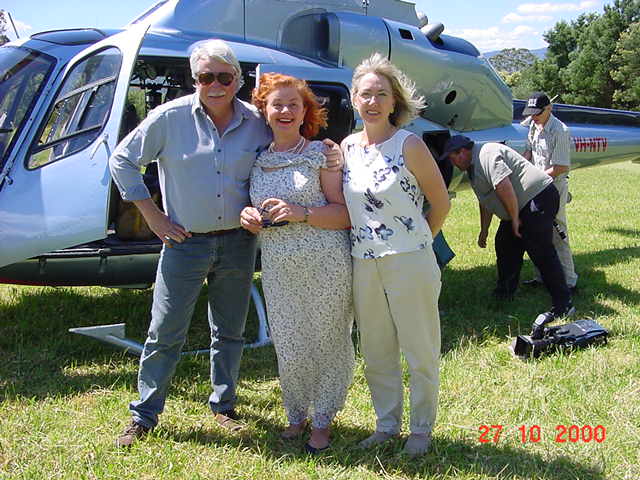 Charles Blackman & Aniela (2002) - Gary Ticehurst with Aniela + Gallery-Assistant
We spend time researching and seeking knowledge to provide free complimentary services and share knowledge of art. The website aim to offer helpful information for collectors who are art lovers that acquire works of art for the pleasure they give, rather than art-speculators.
The information provided is intended as a guide only, and in no way replaces a professional advice of a legal advisor or a licensed commonwealth valuer. Do not rely solely on the information provided, ensure own studies, inspections, and surveys through completeness of searches and its accuracy.
There is no guarantee that your purchase will appreciate in its value or achieve valuation price at auction or through being sold privately or on consignment. Forecasts, projections, current and historical art prices, and statements of opinion contained in this document and our site are only statements of presently held beliefs. They may prove inaccurate.
The past performance is not always indicative of the future performance, neither galleries, auction houses, its subsidiaries nor do its associated companies either directly or indirectly guarantee a return. To satisfy yourself build your own knowledge and follow your heart.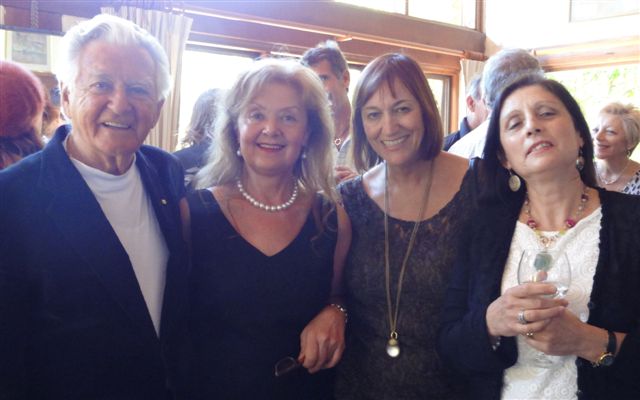 The Century of Boyd Exhibition open by Bob Hawke the 23rd Prime Minister of Australia
The vision of Galeria Aniela is to inspire and motivate acquiring authentic, ethically sourced art for the pleasure it gives, and to increase the awareness of the significant cultural contribution of International artists and Australian artists, and in particular Australian Indigenous artists, as a result artists can make living with their creations.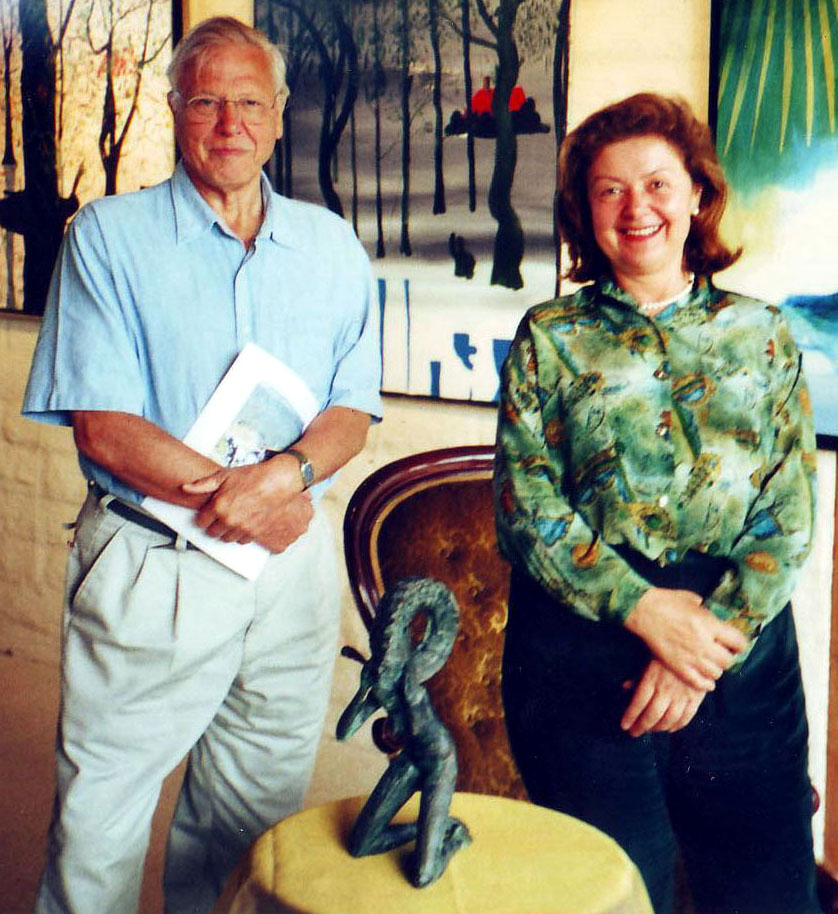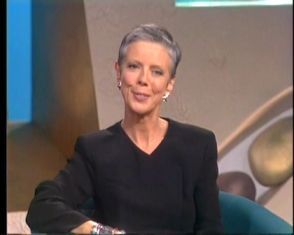 Sir David Attenborough with Aniela - VIDEO the ABC TV Sunday Afternoon
We are committed to established dynamic artists who supported Galeria Aniela from its inception and have made significant contribution to International art and Australian culture such as Charles Blackman, Arthur Boyd and Jamie Boyd, Lenore Boyd and David Boyd, Pamela Griffith, Deborah Halpern, Robin Holliday, Lily Kelly Napangardi, Ningura Napurrula, Nyurapayia Nampitjinpa aka Mrs. Bennett, Wentja Napaltjarri, Regina Noakes, Nancy Ross Nunguarrayi, John Olsen, John Perceval, Gloria Petyarre, Alan Somerville, Garry Shead, and admire Sidney Nolan, Brett Whiteley and many others.
Modern and contemporary quality paintings and sculptures are displayed in three expansive light-filled exhibition rooms and an extensive stockroom also sculpture park. Galeria Aniela aim to be a place of experience and inspiration through art collections, sculpture park, exhibitions, programs, sharing knowledge, research and assistance.
With a wide network of resources and over 20 years' experience in the World Art Market, we combine the knowledge of art and financial expertise, we are delighted to assist clients who acquire art for the pleasure it gives, and educational opportunities to all sectors of the public.
We recognize the importance of the buyer confidence in securing authentic, original and genuine works of art of impeccable provenance, shipping worldwide.
Whether you are a first time buyer, an enthusiastic collector or an astute investor, our people focused approach ensures an enjoyable and rewarding experience.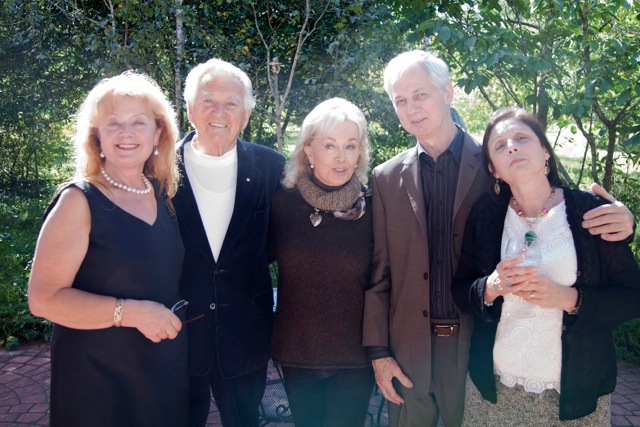 Aniela Kos, Bob Hawke , Blanche D'Alpuget, Jamie Boyd and Helena Boyd
VIDEO the ABC TV News in Galeria Aniela Boyd show
VIDEO the ABC TV Australian National NEWS Perceval Retrospective
Estate NSW Australia