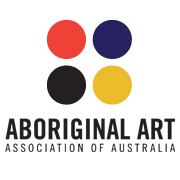 Biography
Narpula Napurrula Scobie is also known as Nabula Scobie B.1950
Nabula Scobie Napurrula is one of the leading Australian Aboriginal artists and was one of the first women to start painting in Walungurru.
Nabula Scobie Naparrula won the Alice Prize as well as the (18th) prestigious NATSIAA award. She worked for the Papunya Tula artists Community since the early 80's. Scobie work is highly sought by international collectors and has been widely exhibited within Australia and around the world.
Napurrula paintings have the sheer physical presence of the much contemporary work of art, with the intensity and dynamic movement of multi-dimensional of space and depth.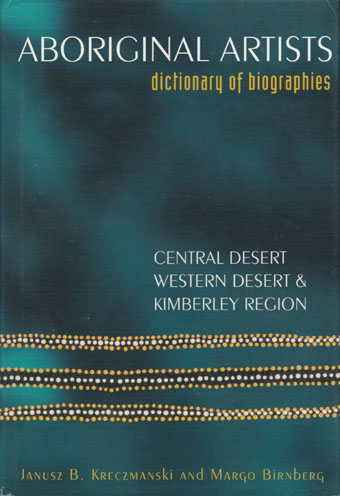 Nabula Scobie Biography is in Aboriginal Artists dictionary of biographies (page 266) .
Awards and Major Exhibitions:
Scobie won Alice Prize in 1984 as well as the prestigious Australian National Aboriginal & Torres Strait Islander Telstra Award (1st Prize) in 2001.
1984 Alice Prize Alice Springs Art Award, Alice Springs
1984 Papunya & Beyond, Araluen Art Centre, Alice Springs
1985 Two Worlds Collide: Cultural Convergences in Aboriginal and White Australian Art, Artspace, Sydney
1987 Art and Aboriginality, Aspex Gallery, Portsmouth
1988 Queensland Museum, Brisbane, Australia
1988 Aboriginal Paintings incorporating the Maude Vizard-Wholohan Art Prize Purchase Awards, Art Gallery of South Australia, Adelaide
1988 Art and Aboriginality, Portsmouth
1988 Wanderausstellung Australian Art Exhibition touring China

1990 Friendly Country Friendly People, Araluen Centre for the Arts, Alice Springs, Australia
1991 The Painted Dream. Contemporary Aboriginal Paintings, Auckland City Art Gallery, Auckland, New Zealand
1994 Chapman Gallery, Canberra, Australia
1995 Araluen Arts Centre, Alice Springs NT
1996 Papunya Tula Artists Pty. Ltd., Alice Springs
1997 Art Gallery of South Australia, Adelaide
1997 Geschichtenbilder, Aboriginal Art Galerie Bähr, Speyer
1998 Araluen Arts Centre, Alice Springs NT
1999 Flinders University of South Australia, Adelaide, Australia
2000 Araluen Arts Centre, Alice Springs NT
2003 Chapel on Chapel Gallery, Melbourne VIC
2005 Watiyawanu Artists, Japingka Gallery Fremantle WA
2006 Watiyawanu, Bond Aboriginal Art, Adelaide SA
2006 Australian Aboriginal Art 2006/2007, John Gordon Gallery, Sydney NSW
2007 Watiyawanu Artists of Amunturrngu, Japingka Gallery, Fremantle WA
2001 Australian National Aboriginal & Torres Strait Islander Telstra Award (1st Prize)
2001 Aboriginal Art 2001, Scott Livesey Art Dealer, Melbourne, Australia
2001 Galerie Knud Grothe, Charlottenlund, Denmark
2001 Museé des Beaux Arts et d´Archeologie de Vienne
1987 Art and Aboriginality, Portsmouth
1988 Australian Art Exhibition touring China
Nabula Scobie Napurrula is one of the leading Australian artists, commenced her painting for Papunya Tula artists in the early 80's and was one of the first women to start painting in Walungurru. Scobie Naparrula has held numerous exhibitions within Australia and overseas and her work is highly sought by collectors.
She was married to well known artist Johnny Scobie Tjapanangka (now deceased) a well-known Pintupi artist who was involved at the beginning of the art movement in Papunya in the early 70's. She worked with her husband for many years in painting the background details to his paintings.
Napurrula is the younger sister of the great painter Turkey Tolson Tjupurrula. Scobie's work, which depicts body paint and other women's stories, is highly sought by art collectors.
Scobie's work is powerful and has a multi-dimensional nature and sheer physical presence of much contemporary artwork with many intricate details and subtle shades of colour.
Homes a Court Collection
National Gallery of Australia (Canberra)
Art Gallery of New South Wales (Sydney)
Art Gallery of South Australia (Adelaide)
National Gallery of Victoria (Melbourne)
Art Gallery of Western Australia (Perth)
Museum & Art Gallery Northern Territory (Darwin)
Queensland Art Gallery, Brisbane
Australian Museum, Sydney
Richard Kelton Foundation, Santa Monica, USA
Thomas Vroom Collection
Flinders Art Museum, Adelaide and private collections in USA, Miami, USA; China, Germany, Denmark, Poland, Indonesia
Awelye refers to women's ceremonies associated with women's business and refers to the painting of designs on a woman's body. Awelye makes connections with the fertility of the land and a celebration of the food it provides. It is performed by Aboriginal women from the Utopia region to recall their ancestors, to show respect for their country and to demonstrate their responsibility for the wellbeing of their community.
Awelye ceremonies begin with the women painting each other's bodies in designs relating to a particular woman's Dreaming and in accordance with their skin name. The Awelye designs represent a range of Dreaming's including animals and plants, healing and law.
In what has been described as a sensuous and meditative performance, the designs are painted on the upper breast, chest and arms using powders ground from ochre, charcoal and ash. It is applied in raw linear and curved lines, while the women sing Dreaming songs of Ancestral figures and activities. The final part of the ceremony is when the women assiduously perform dance cycles specific to site. In many cases, the preparation for body paint and dances take much longer than the performance.
Body art or Aboriginal body painting is a major part of aboriginal culture. The designs or patterns reflect each person relationship and standing in Aboriginal community and also their ancestors and totem animal. The painting is part of the complex laws and religion and stories that make up ceremonial life. Each ceremony has different painting symbols used as a link specifically for that particular ceremony. Cultural ceremonies are performed once the initiation ceremony is fulfilled by participants then they are able to fully fulfil their obligations. The initiation ceremony takes many hours or days of preparations and training sessions. A person cannot change their body art design and the designs are not applied by the individual. This body art is also representative of the various regions and their totemic responsibilities to that group showing the participants position within this grouping. The initiated women and men are carefully painted to perform this sacred ceremony.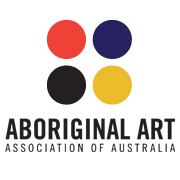 Narpula Scobie Napurrula was born around 1950 at Haasts Bluff in Central Australia. Narpula grew up in Papunya before later moving onto Pintupi homelands around Papunya and then later to Kintore. Narpula Scobie Napurrula's father was Toba Tjakamarra and her mother was Nganyima Napaltjarri. Narpula older brother was the great painter Turkey Tolson Tjupurrula 1942-2001. Narpula grew up with the traditions of desert art and worked at Papunya at an historic moment in time.
It was at Papunya that the desert art movement began. This came about in 1971 when Narpula was just twenty one years old. As the movement gained momentum Narpula married Johnny Scobie Tjapanangka 1938-2000 she was his 'promised' bride.
Johnny Scobie Tjapanangka | National Museum of Australia
Vivien Johnson writes in her book about the couple Narpula Scobie Napurrula and Johnny Scobie Tjapanangka. Vivien Johnson describe Narpula as being 'a talented artist in her own right'.Narpula then, may be regarded as the 'founder' female painter at Kintore.
The couple lived first at Haasts Bluff where Johnny worked as a stockman at the government cattle station, before moving to Papunya Narpula is tall and slender like her brother, but Johnny Scobie Tjapanangka was, in Dick Kimber's words, 'the tallest Pintubi man at about 6'5" (1.9m)'..
Johnny Scobie Tjapanangka name appears on the list of original shareholders of Papunya Tula Artists, but only a handful of paintings are attributed to him from the very early years.
Narpula Scobie Napurrula was the first woman artist in Walungurru (Kintore) painting professionally. Until the mid-1990s, Narpula was the only Pintupi woman artist working in Papunya, Kintore and Kiwirrkura. Narpula has been painting professionally at Papunya Since 1982. Her paintings have visual intensity and dynamic movement.
After her husband Johnny Scobie Tjapanangka 1938-2000 died, Narpula Scobie Napurrula moved to the community of Mt Liebig with her daughter-in-law Fabrianne Peterson also well-known artist.
Narpula Scobie Napurrula paintings had been exhibited around the world including UK and China.
Narpula Scobie Napurrula paints subjects associated with the Dreaming stories of her brother Turkey Tolson Tjupurrula 1942-2001, as well as images of Women's ceremonies and ritual body painting motifs. One of the women's stories relates to the ancestral women who travelled from the south at Mitukatjirra travelling to Ngutjul then on to locations to the north-west.
Narpula along moved back to their traditional lands around Kintore which West of Alice Springs, some kilometres from the Western Australian border. Settling there she continued to paint for Papunya Tula Pty Ltd.
Narpula Scobie Napurrula lives at Mt Liebig with her children and grandchildren. Narpula feels very strongly about her cultural beliefs and this clearly comes through in her painting. She encourages younger generations to learn about their culture and Dreamings, telling the ancient stories both in ceremonial sand painting and with painting on canvas.
Source & FURTHER REFERENCES:
"Aboriginal Artists of the Western Desert - A Biographical Dictionary" by Vivien Johnson, published by Craftsman House 1994, "The Oxford Companion to Aboriginal Art and Culture" edited by Sylvia Kleinert and Margo Neale published by OUP 2000, "Australian Aboriginal Artist Encyclopedia" – dictionary of biographies" Kreczmanski, Janusz B & Birnberg, Margo (eds.): Aboriginal Artists: Dictionary of Biographies: Central Desert, Western Desert & Kimberley Region (JB Publishing Australia, Marleston, 2004). Brody, A. 1989 Utopia women's Paintings: the First Works on Canvas, A summer Project, 1988-89 exhib. Cat. Heytesbury Holdings, Perth Brody, A. 1990 Utopia, a picture Story, 88 Silk Batiks from the Robert Homes a Court Gallery and gallery Collection, Heytesbury Holdings LTD Perth NATSIVAD database; Latz, P. 1995, Bushfires & Bushtucker, IAD Press, Alice Springs.