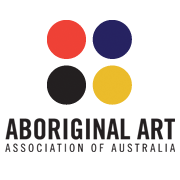 Charlie Tjapangati biography
Artist: Charlie Tjapangati
was born
circa 1949
North West of Jupiter Wells of the
Pintupi
Tribe
Tribe/Clan: Pintupi
Country: Kiwirrkura Area: Central and Western Desert
Western Desert Language Western Desert also known as Papunya Tula
Charlie Tjapangati is a renown Australian Pintupi artist. Charlie started painting for Papunya Tula Artists cooperative in 1978.
Charlie Tjapangati is one of the leading Papunya Tula artists whose artworks are sought after by collectors worldwide.
In 1981 Charlie Tjapangati traveled to America together with Billy Stockman one of the old Masters and the founder of Papunya Tula Artists for 'Mr. Sandman bring me a Dream' exhibition.
Charlie Tjapangati work is represented in Australia and around the world
Art Gallery of South Australia
Museum & Art Gallery Northern Territory
World Vision Birrung Gallery
Art Gallery of South Australia (Adelaide)
Queensland Art Gallery (Brisbane)
National Gallery of Australia (Canberra)
Museum & Art Gallery Northern Territory (Darwin)
National Gallery of Victoria (Melbourne)
Gallery of Victoria (Melbourne)
Art Gallery of Western Australia (Perth)
Homes a Court Gallery and gallery Collection (Perth)
Tasmanian Museum and National Art Gallery (Hobart)
Kelton Foundation California, USA
Flinders University Art Museum
Aboriginal Art Museum, Utrecht The Netherlands
AAMU Museum for contemporary Aboriginal Art, The Netherlands
World Vision Australia - Birrung Gallery
1980 Contemporary Australian Aborigine Paintings, Pacific Asia Museum, Pasadena, California, USA
1981 Australian Perspecta, A Biennial Survey of Contemporary Australian Art, Art Gallery of NSW Sydney
1982 Brisbane Festival, Brisbane
1982 Georges Exhibition, Melbourne
1983 Mori Gallery, Sydney
1989 Masterpiece Fine Art Gallery, Hobart
1990 Paintings from the Desert, Contemporary Aboriginal Paintings
1990
Plimsoll Gallery, Centre for the Arts, Hobart, Tasmania
1992 Crossroads-Towards a New Reality, Aboriginal Art from Australia
1992
National Museums of Modern Art, Kyoto and Tokyo
2004 21st Telstra National Aborigainal & Torres Strait Islander Art Award, Museum Northern Territory
2005 Papunya Tula Artists, Gallery Gabrielle Pizzi, Melbourne
2005 Papunya Tula Artists - new work for a new space, Utopia Art Sydney
2005 Rising Stars Papunya, Gallery Gabrielle Pizzi, Melbourne.
2006 Papunya Tula Artists - across the board, Utopia Arts Sydney, Sydney
2006 Rising Stars 2006, Gallery Gabrielle Pizzi, Melbourne
Dreamtime
The expression "Dreamtime" was coined in 1899 by Spencer and Gillen (who conducted formative anthropological work on Australian prehistory) from alcheringa of the Arrernte language.
"Dreamtime" is often used as a collective term for all the Dreamings of the indigenous peoples, though "The Dreaming" is a synonym for "Dreamtime" and is culturally preferred by Indigenous Australian people.
"The Dreaming" in modern scholarship often refers to the "time before time", "time outside of time" or "time of the creation of all things", as though it were the past. But The Dreaming in a real sense is also present and in the future.
The
anthropologist
and
historian
W.H. Stanner
preferred "the Dreaming" to "the Dreamtime" and saliently describes it as "the Everywhen".
This is an apt and evocative approximation to what the Indigenous Australian Peoples refer to in translation as the "All-at-once" Time which is experienced as a co-existing confluence of past, present and future.
This does not counter the Indigenous Australians People's concept of linear time, but it informs and qualifies it.
Indigenous Australians considered the Everywhen of the Dreaming to be objective, whilst linear time was considered a subjective construction of waking consciousness of one's own lifetime.
This is in the converse of the European concept which views dreams as subjective and linear time as objective.
References
Australian Aboriginal art Geoffrey Bardon Kluge-Ruhe Museum Papunya - Toas Papunya Tula Gallery Art Gallery of NSW, Papunya Tula Exhibition of 2000 National Museum of Australia Exhibition: Papunya Painting 28 November 2007 - 3 February 2008

Dreamings of the Desert: Aboriginal dot paintings of the Western Desert

, Art Gallery of South Australia, 1996, ISBN 0-7308-3073-X Geoffrey Bardon, Aboriginal Art of the Western Desert,1979, Adelaide: Rigby Geoffrey Bardon, Papunya Tula: Art of the Western Desert, 1991, ISBN 0-86914-160-0 Sydney: McPhee Gribble/Penguin Geoffrey Bardon and James Bardon, Papunya: A Place Made After the Story: The Beginnings of the Western Desert Painting Movement, 2006, Miegunyah Press, University of Melbourne

Roger Benjamin, 2005, The beginnings of the Western Desert painting movement, The Age, January 29

Vivien Johnson (ed), Papunya Painting: Out of the desert 2007, Canberra: National Museum of Australia.

From Wikipedia, the free encyclopedia

Dreamtime Return - Wikipedia, the free encyclopedia

share