"This is just perfect" said
Arthur Boyd
, "I think we had better make a habit of it."
He is gazing out at the hills of Kangaroo Valley, shrouded in yesterday's rain and mist. Beside him stand his son, Jamie and his grandson, Alexander.
All three are surrounded from floor to ceiling by paintings, some stacked against the walls, other hanging from them; the shelves and stairwell rails are covered in small sculptures and the garden outside is dotted in large bronzes.
All bear the mark of Boyd.
Whether the faces gazing out the window, or the art lining the gallery walls, or the landscape outside, there is no mistaking it.
This is Boyd territory.
Where better, then, to exhibit for the first time six Boyd's all together under one roof?
Tomorrow, an exhibition of some 80 paintings and 40 bronze sculptures from members of distinguished family opens at the Galeria Aniela in Kangaroo Valley, not far from the Boyd Shoalhaven home Bundanon, which Arthur Boyd and his wife Yvonne donated to the nation in 1993.
The exhibition will include works of Arthur, his brothers David and Guy, his son Jamie, his niece Lenore (daughter of Guy) and his niece Tessa Perceval (daughter of his sister Mary and artist John Perceval).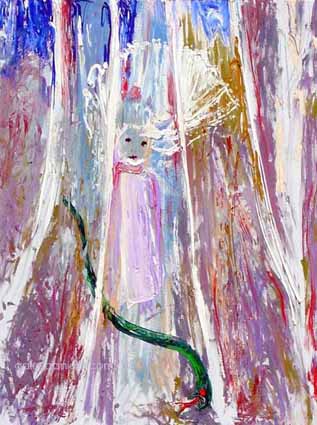 Among the oils are six from Arthur Boyd Magic Flute Series and a new work, Bride and Serpent, painted 1995, in which the artists revisits the imaginary of his famous Bride series.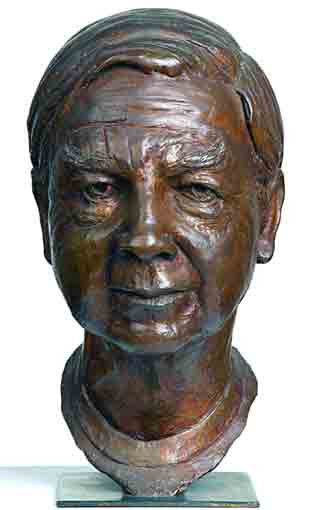 Thirty four paintings are from David Boyd and there are seven bronzes by Guy Boyd. One – a bust of Arthur cast by Guy just before he died in 1988 - is being exhibited publicly for the first time.
Jamie Boyd, who had an exhibition at the gallery last year, has flown out especially from London in time for the opening, as has his son Alexander, a musician, who is also here for a series of concerts in Newcastle, Sydney and Melbourne; while Lenore will travel from Melbourne and David from Sydney to join their clan.
The typical Boyd imaginary floats up from canvases while the Boyd voices float in the air around the gallery.
"It is quite strange" says Alexander. "I have never seen so many collected together in one place. They are different in style, but what is interesting is you can see the family resemblance."
"It is a bit revelation for me," says Jamie. "I have seen them in each other houses. But this is different. You tend to look with more critical eye. You see a lot of similarities, and then recognise family traits and think, oh, I see, so that's where that comes from."
"Oh, it's just marvelous" says Arthur. "There is unity here. There is a spirit running through all the stuff that is peculiar to the family that is what it is." The patriarch peers out at the hills one more. "I think we should do this again."