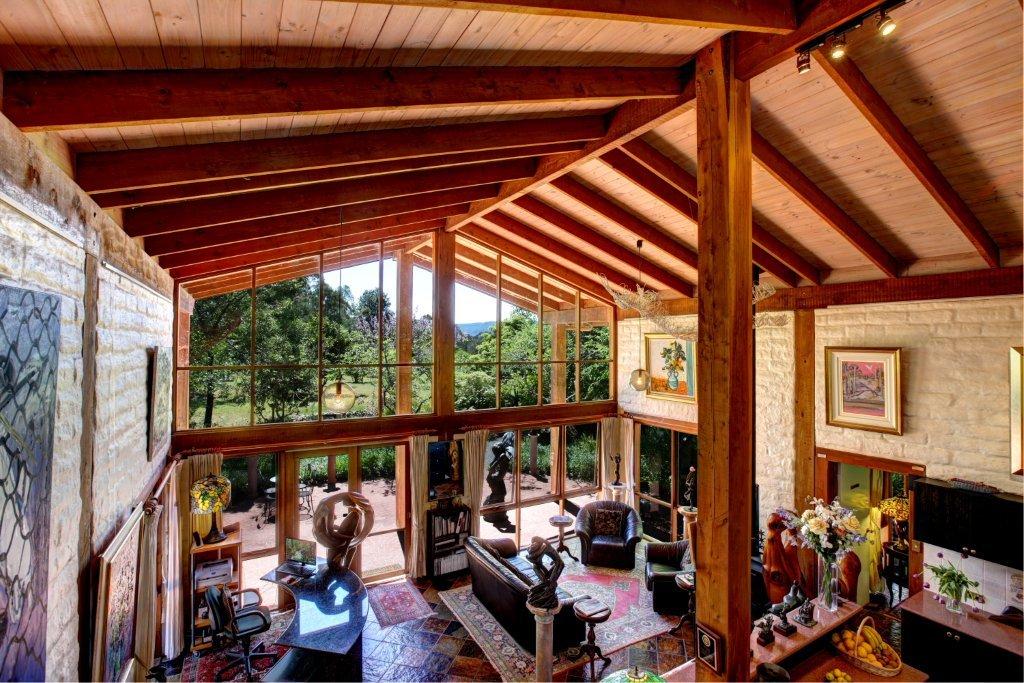 Galeria Aniela
is far more than a destination, it is also a place to find knowledge and art advice, to enjoy and purchase the finest of art by some of the most important artists.
Established in 1994, Galeria Aniela won the trust of some of the most important Australian artists. Worldwide collectors purchase paintings and Sculpture from Galeria Aniela.
Apart from the finest quality works of art we offer the breathtaking views of Kangaroo Valley escarpment.
We offer an enjoyable experience and provide educational opportunities to all sectors of the public aimed at engaging diverse audiences with different requirements for art knowledge and purchase.
Through wide-ranging education we aim to provide relevant information and guidance for the collectors who acquire works of art for the joy they give, rather than art-speculator trading for short term profit.
Galeria Aniela gallery showrooms are located in Kangaroo Valley, only 20 minutes drive from the famous Bundanon Museum.
In 1993 Arthur Boyd, one of Australia's most famous Australian artists make a gift of the Bundanon properties and art collections to Australia, a unique cultural and environmental asset.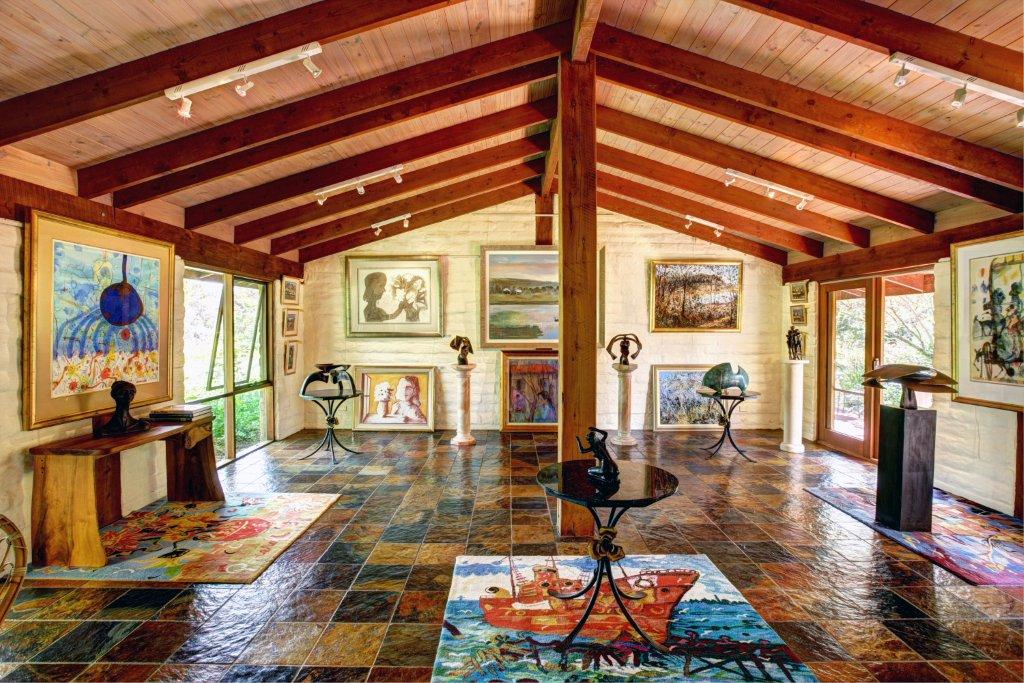 Kangaroo Valley is one of the most beautiful locations in the World and , a top 10 holiday destination in Australia.
The Boyd artistic family includes many arts professionals writers, painters, sculptors and architects, commencing in 1860 with Emma Minnie Boyd à Beckett and Boyd's grandfather Arthur Merric Boyd. Arthur Boyd's father was Merric and mother Doris, uncles Penleigh Boyd and Martin Boyd, brothers Guy Boyd and David Boyd, sister Mary married John Perceval and later Sidney Nolan, children Polly, Jamie Boyd and Lucy, all artists.
Galeria Aniela
has a long history
with the distinguished
Boyd family
and we look forward to working together for many years to come. We are excited that we can bring the best quality works of impeccable
provenance
the World Art Market has to offer to International and Australians collectors
by
Arthur Boyd
,
Jamie Boyd
,
Guy Boyd
,
David Boyd
,
Lenore Boyd
and
Nathaniel Boyd
.
Modern and contemporary paintings, sculptures and works on paper are displayed in three expansive, light-filled exhibition rooms, and an extensive stockroom. Galeria Aniela specialise in selling artworks of impeccable provenance and quality that is highly sought after by collectors, comprising work created by the artists from their early careers. We embody works of the artists exhibited in the most prestigious Australian National galleries. From the point of the quality superiority and the investment value we omit work produced in the artist's childhood and juvenile years.
Charles Blackman, Arthur Boyd, David Boyd, Jamie Boyd, Guy Boyd, Lenore Boyd, Nathaniel Boyd, Robin Holliday, Lucky Morton Kngwarreye, Gracie Morton, Danielle Legge, Nyurapayia Nampitjinpa Mrs. Bennett, Wentja 2 Napaltjarri, Barbara Reid, Lilly Kelly Napangardi, Pansy Napangardi, Lorna Fencer, Ningura Napurrula, Regina Noakes, Sidney Nolan, John Olsen, John Perceval, Celia Perceval, Tessa Perceval, Gloria Petyarre, Glory Mills Petyarre, Minnie Pwerle, Dino Rogliani, William Sandy, Garry Shead, Alan Somerville, Billy Stockman, Long Jack Phillipus, Ronnie Tjampitjinpa, Charlie Tjapangarti, Bobby West Tjupurrula, Don Tjungarrayi and Susan Weaver.
Alongside our collection we are regularly change temporary exhibitions about 2-3 major exhibitions each year.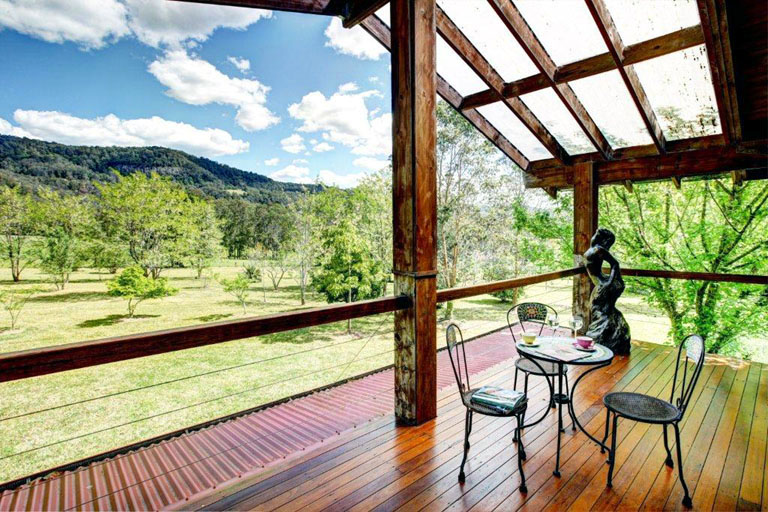 Admission is free to gallery showrooms, sculpture park,
exhibitions
and events
.
Programs and Facilities
Galeria Aniela support sharing knowledge and social oriented programs: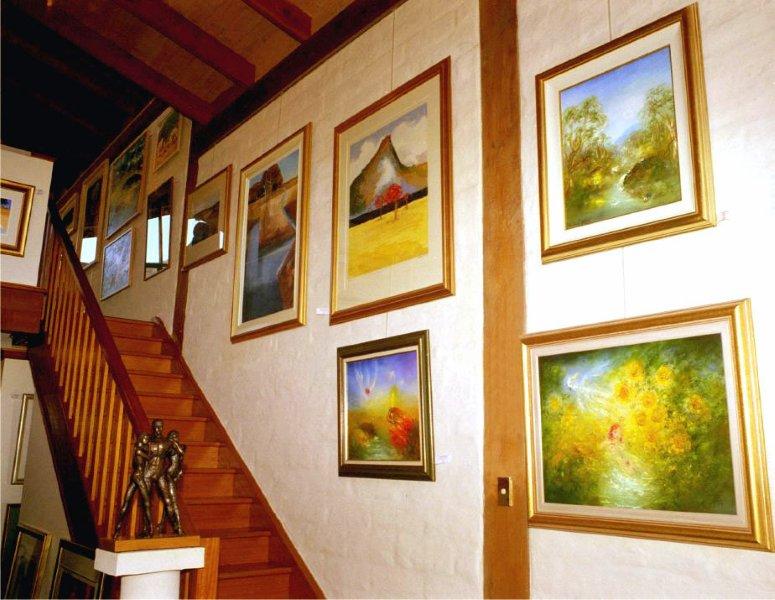 Gallery Unpaid Internship Program
The gallery is committed to assisting young people who have genuine interest in Australian art, in gaining practical experience in the workings of a commercial gallery. Interns must commit to at least one day per week, this may involve working Saturdays or Sundays.
Please contact the gallery for more information. During the period of Gallery Assistant Unpaid Internship Program, interns will be involved in:
Galeria Aniela
Expertise
Integral to Galeria Aniela collection and activities is the knowledge and scholarship that bring meaning and relevance to the artworks themselves and a core element in our exhibitions and programs. We combine the knowledge of fine art and financial expertise. With a wide network of resources, provide advice for the collector and the investor, able to assist in forming collections and can also source artworks by specific artists.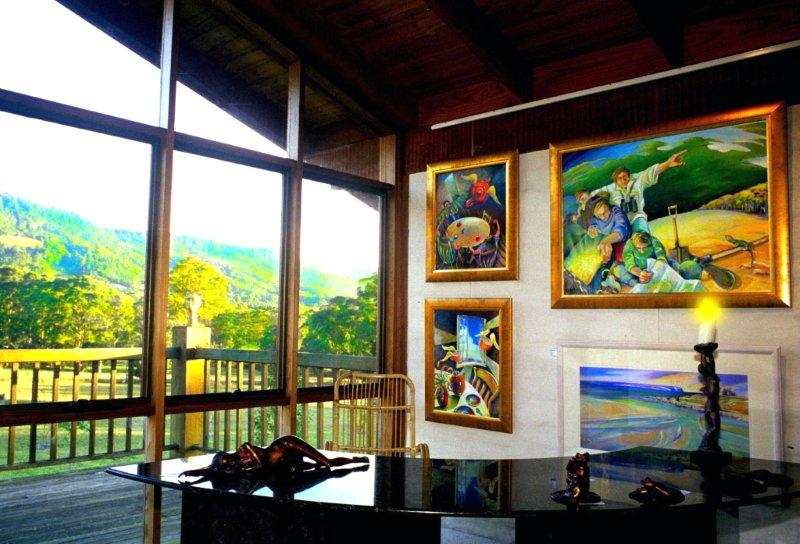 Our people focused approach ensures enjoyable and rewarding experience.
We recognize the importance of the buyer confidence in purchasing authentic, ethically sourced works of art. Galeria Aniela specializes in selling top-quality, modern paintings and sculptures of impeccable provenance, shipping worldwide.
Galeria Aniela Website
While nothing can replicate the experience of visiting Galeria Aniela in person, our website is one of an increasing number of ways to access us. The site provides information about exhibitions and events at the Gallery. You can search the entire collection online access Artists, modern Australian art and Australian Indigenous art.
A selection of rich educational content for people interested in knowing more about buying and selling art is available
.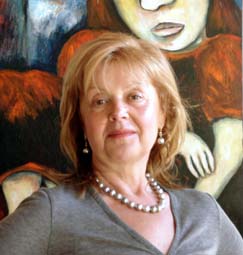 You can also enjoy watching: Videos Gallery important events televised by the ABC TV in Galeria Aniela.
We plan to add more information and features, and we welcome your suggestions and feedback and on Art Blog. Art Blog is for everyone who wants to make a positive contribution and covets articulating the love of art.
About the founder of Galeria Aniela
For information about available artworks - Enquire
Please Call or text: + 61 409 980 618