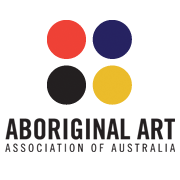 Anna Tilmouth Pengarte Biography
Anna Tilmouth Pengarte was born around 1950-55
Language Group is Anmatyerre, her Country is Utopia Region
Medium Painting, Acrylic on Canvas, Wood Sculpture
Subject(s) Awelye (Women's Ceremony and body paint designs), Ngulunga (plant), Bush Foods, Mulga Story Figures
In 1998 Anna Tilmouth Pengarte was selected for the 15th prestigious National Aboriginal & Torres Strait Islander Art Award
Anna Tilmouth Pengarte paintings are successfully sold on the secondary Worldwide Market.
Anna has grow up with a strong tradition of making art, a daughter of June Bird and Johnny Tilmouth, and a niece of the most notable Australian artist Emily Kngwarreye (1910-1996) and a granddaughter of a renown Utopian artist, Ada Bird Petyarre (1930-2009) a significant member of the important group to develop the Utopian Art Movement.
Anna work has the presence of the much contemporary work of art. Anna creates inspiring paintings with fascinating accuracy of intricate details and subtle shades of colour to attain almost three dimensional effect.
Anna Tilmouth shows a strong confidence in her individual painting style, often experimenting with new designs and she has a great sense of colour. Anna says that the designs in her paintings are inspired by the Ngulunga plant. The Ngulunga has beautiful yellow flowers with thick bristles and is found near Anna's home land in the Utopia region.
Anna Timouth work has been represented around the world including:
Art and Soul Gallery Nashville Tennessee USA
Cove Gallery Portland Oregon USA,
New City Merchants Knoxville Tennessee USA
Umpqua Bank Portland Oregon USA
Portland Art Museum Portland Oregon USA
Mary's Woods Portland Oregon USA
Urban Wine Works Portland Oregon USA
and many private collections around Australia and worldwide
Source & FURTHER REFERENCES:
"Aboriginal Artists of the Western Desert - A Biographical Dictionary" by Vivien Johnson, published by Craftsman House 1994
"The Oxford Companion to Aboriginal Art and Culture" edited by Sylvia Kleinert and Margo Neale published by OUP 2000
"Australian Aboriginal Artist Encyclopedia" – dictionary of biographies" Kreczmanski, Janusz B & Birnberg, Margo (eds.): Aboriginal Artists: Dictionary of Biographies: Central Desert, Western Desert & Kimberley Region (JB Publishing Australia, Marleston, 2004)
Brody, A. 1989 Utopia women's Paintings: the First Works on Canvas, A summer Project, 1988-89 exhibition Cat. Heytesbury Holdings, Perth Brody, A. 1990 Utopia, a picture Story, 88 Silk Batiks from the Robert Homes a Court Gallery and gallery Collection, Heytesbury Holdings LTD Perth NATSIVAD database
Latz, P. 1995, Bushfires & Bushtucker, IAD Press, Alice Springs.