Galeria Aniela specialize in selling museum-quality works of art of impeccable
provenance
Founded in 1994, Galeria Aniela won the trust of some of the most important Australian artists from the post WWII until today.
S
elling artworks
of impeccable
provenance
,
Galeria Aniela built
repute
in Australia and the World
.
The BOYD family exhibition in Galeria Aniela coup the front page of the Sydney Morning Herald, Australian National NEWS, ABC TV and Sunday Afternoon, ABC TV. Perceval Retrospective conquer Australian National NEWS, ABC TV and Blackman Retrospective attain Art-Scream, the SBS-TV. Deepest thanks to Cameron O'Reilly, David Attenborough and Bob Hawke, former Prime Minister of Australia for their support.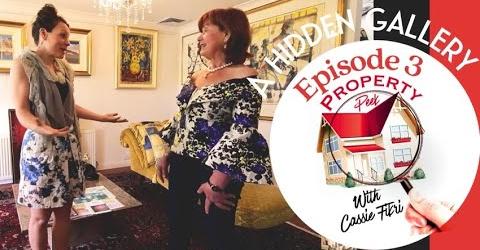 Galeria Aniela continue selling work of renowned Aboriginal and Non-Aboriginal artists including Jamie Boyd, Arthur Boyd, Guy Boyd, Lenore Boyd, Brett Whiteley, Charles Blackman, John Perceval, John Olsen, Stephen Glassborow, Robin Holliday, Danielle Legge, Garry Shead, Ningura Napurrula, Mrs. Bennett-Nyurapayia Nampitjinpa, Regina Noakes, Nancy Nungurrayi and more.
When you purchase a work of art from Galeria Aniela, we immediately pay the artist, helping artists make a living with their creations.
Whether you are a first time buyer, an enthusiastic collector or an astute investor, our people focused approach ensures an enjoyable and rewarding experience. We source ART from artists within your budget and requirements, helping you to save time and money.
We welcome appointments and private-viewings-showings