Elizabeth Marks Nakamarra BIOGRAPHY
share

RETURN TOP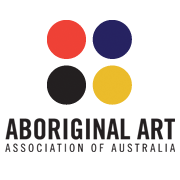 Elizabeth Marks was born around 1958 in Papunya and lives at Kintore and Mount Liebig.
Elizabeth
helped the renowned artist Mick Namerari Tjapaltjarri (1926-1988)
her husband,
with some of his paintings represented in Art Gallery of NSW.
Since her husband death, Elizabeth became a renowned artist in her own right. Elizabeth paintings are sought after by collectors worldwide.
Elizabeth Marks paintings are highly valuable and beautiful works, keenly collected and exhibited around the world.
Elizabeth Marks Nakamarra learned family stories since she was a small child she was taught by a number of famous artists
Mick Namarari Tjapaltjarri
,
Uta Uta Tjangala
,
Pinta Pinta Tjapanangka
and the great master her father
Turkey Tolson Tjupurrula
.
Elizabeth is a respected member of her people and follows a traditional lifestyle. She takes part in women's ceremonies and women's painting when she is in her country.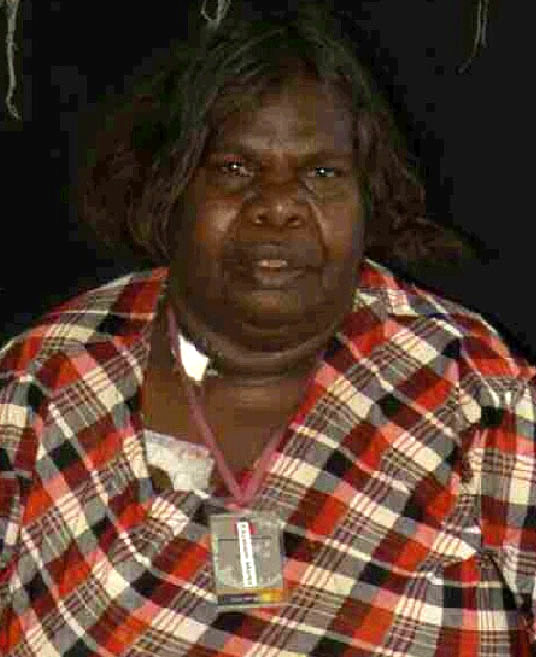 Elizabeth is confident and proud in her traditional ways of life. She paints with harmony and this is manifested by a seemingly effortless skill and an apparently natural sense of peace and charm and qualities which reflect her persona and acclaim the spirit of her people.
2004 Elizabeth was named one the 50 Australia's "Most Collectable" artists, the prestigious Australian Art Collectors
January 2004
.
Elizabeth was taught family Dreaming from very young age and is now custodian of Dreaming stories from her father Turkey Tolson Tjupurrula's and grandfather's country, the region east of Kintore in the Western Desert.
Elizabeth depicts elements of the Dreaming of her family, of her father and grandfather country which lies to the east of Kintore.
Elizabeth paints the dreaming of her father's and her grandfather's country which lies to the East of Kintore in the Northern Territory. Elizabeth father is famous artist, Turkey Tolson Tjupurrula represented in the Collection of Art Gallery NSW featured in national and international exhibitions.
With mentors who include Old Mick Namarrari, Uta Uta, Ronnie Tjampitjinpa, her father Turkey Tolson Tjupurrula.
Elizabeth paintings are interpretations of the Dreaming of her land – "My Country" and "Travelling Women". Elizabethe's works are bright and full of life, with an excellent sense of colour and composition
Elizabeth Marks Nakamarra work has the physical presence of the much contemporary work of art. Her paintings are beautiful and inspiring.
Elizabeth pays attention to the details with the intricate shades of colour that the image seems to move with the viewer's eyes giving an illusion of multi-dimensional appearance. Elizabeth Marks work is represented in many collections in Australia and around the world.
Elizabeth Marks Nakamarra, has learned the Dreamings from her family ever since she was a small child. Elizabeth paints the dreaming of her father's and her grandfather's country which lies to the east of Kintore in the Northern Territory.
The specific place of this dreaming cannot be given, as it is sacred to the artist. The only dreaming she wishes to paint is the Turkey Dreaming. This dreaming has been handed down from generation to generation for many thousands of years.
Elizabeth Marks Nakamarra is proud to paint the world her culture and her dreaming. Elizabeth Marks has entered into a number of prestigious Art Awards. Elizabeth (Elizabeth) Marks Nakamarra was artist-in-residence at Flinders University, Adelaide and featured in the landmark publication "Dot and Circle".
National Library of Australia Art collection
Australian Aboriginal Media Association collection, Alice Sprigs, NT
Homes a Court Collection, Perth
Richard Kelton Foundation, Santa Monica, USA
Noosa Regional Gallery and many private collectors in Australia and slowly around the world
Selected Major Exhibitions
2001 Victorian Artists Society Galleries, Melbourne
2002 Chapel off Chapel Gallery, Melbourne
2002/203 Glen Eira City Gallery, Melbourne
2003 Gallery Gabrielle Pizzi, Melbourne
Elizabeth Marks Nakamarra has been painting for Michael Hollow Aboriginal Desert Art Gallery, in Alice Springs, in Melbourne and also in Sydney.
Aboriginal paintings are based on myths of the Dreamtime. In modern dot representation, the sacred aspect of the painting is not always revealed, but the meaning remains, transmitted through symbols which are easily understood. Each person has particular Dreaming to which they belong and they have special ceremonial dances and songs that combine together to form a unique religion that makes up the lives of the Aboriginal people.
All things related to the land and thus the land is of great importance to them. The land is the keeper of the Dreaming and must be kept safe for all time so that the Dreaming stories, which are told in the paintings, can be preserved.
Ceremonies always involve song, dance and body decoration, The ownership, management and performance is dependent upon knowledge and status. While many ceremonies are open or public, many are secret to varying degrees. The categories of people who can be present are restricted; groups such as women, girls and uninitiated men and strangers would all have limitations placed on them in relation to men's ceremonies; men, boys and uninitiated girls would have similar restrictions placed on them in relation to women's ceremonies.
Aboriginal Artists of the Western Desert - A Biographical Dictionary by Vivien Johnson, published by Craftsman House 1994
The Oxford Companion to Aboriginal Art and Culture edited by Sylvia Kleinert and Margo Neale published by OUP 2000
Australian Aboriginal Artist Encyclopedia dictionary of biographies" Kreczmanski, Janusz B and Birnberg, Margo
Aboriginal Artists: Dictionary of Biographies: Central Desert, Western Desert & Kimberley Region (JB Publishing Australia, Marleston, 2004
Brody, A. 1989 Utopia women's Paintings: the First Works on Canvas, A summer Project
1988-89 exhib. Cat. Heytesbury Holdings, Perth Brody
A. 1990 Utopia, a picture Story, 88 Silk Batiks from the Robert Homes a Court Gallery and gallery Collection, Heytesbury Holdings LTD Perth NATSIVAD database
Latz, P. 1995, Bushfires & Bushtucker, IAD Press, Alice Springs RETURN TOP